←
Hiroshima Appeals 1984
1984.8.6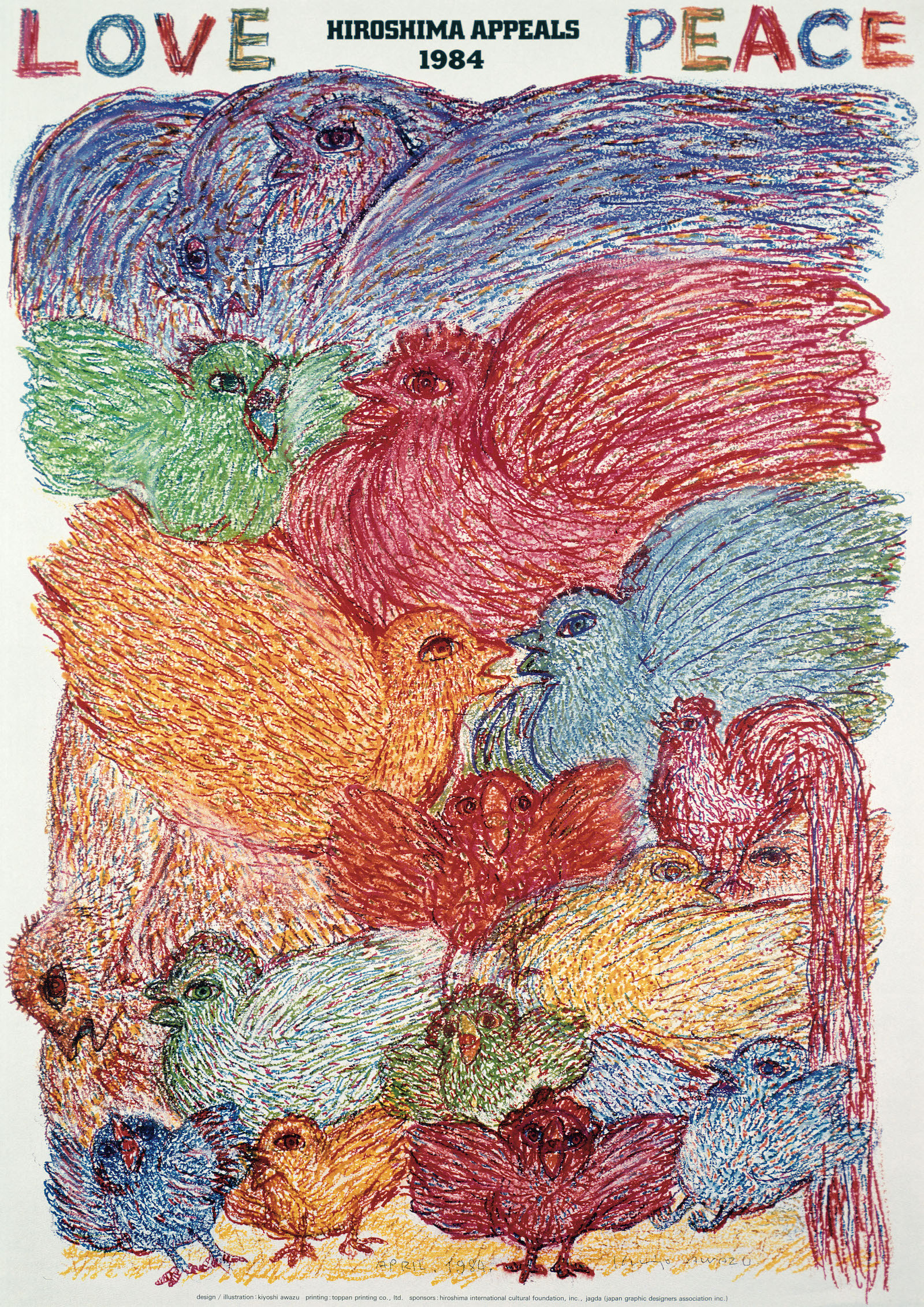 Comment from Designer
"Burning Butterflies", the poster for last year, had a figurative motif. I took "A Multitude of Birds" as my theme for 1984 because I wanted to create a bright, dynamic image.
There is a song called El cant dels ocells (The Song of the Birds) that was composed by the Spanish Catalan cellist Pablo Casals, a friend of Picasso's, on the basis of a Catalonian folk tune. Of this song, Casals has said that: "Birds sing when they are in the sky, and their song sounds to me like: "Peace, Peace, Peace!" This song moved and inspired me and, since hearing it, I have taken to sketching and observing the birds that visit my garden. Watching the birds, I began to see how human they look in their behavior. This poster features seventeen birds, but they are drawn to emphasize their human qualities. There are old birds and young. They are drawn with eyes wide open and mouths agape as if clamoring to communicate something. What that is, I leave to the imaginations of the people who view this poster.
I have nicknamed this poster: Love & Peace. It may well be a commonplace phrase, but I believe it remains the eternal wish for humankind.
Hiroshima Appeals Poster Campaign
In 1983, the Japan Graphic Designers Association Inc. (JAGDA) and the Hiroshima International Cultural Foundation announced their collaboration on a project focusing on the theme "Hiroshima's Spirit" and launched a poster campaign with the goal of promoting peace at home and abroad. The first poster, entitled "Burning Butterflies", was created by Yusaku Kamekura, the president of JAGDA at the time. Designers affiliated with JAGDA produce one poster each year.