←
"Credible Designs"—Gazing upon the possibilities of design and beyond—
2012.6.29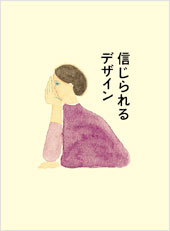 This is an archive of Tokyo Midtown Design Hub 5th Anniversary / 33rd Exhibition "Credible Designs" , held from March to June 2012. Essays by 51 creators on what they consider as "Credible Designs" and abstracts of fourtimes-talk-shows will give you feelings of the site even on paper.
51 contributing creators:
Katsumi Asaba, Tomoko Azumi, Hisae Igarashi, Junko Ishida, Hiromi Inokuchi, Soichi Ueda, Yusuke Kakei, Kaoru Kasai, Mitsuo Katsui, Takashi Kawashima, caramelimagine, Yoshihiro Komuta, Yasuo Kondo, Chiho Sasaki, Taku Satoh, Manabu Shiraishi, Toshihiro Jinnouchi, Norito Shinmura, Reiko Sudo, Tsutomu Takahashi, Manabu Tago, Masayuki Tanaka, Kousuke Tsumura, Yusaku Terayama, Masamichi Toyama, Akiyoshi Totoki, Kazufumi Nagai, Kazumasa Nagai, Rikako Nagashima, Keisuke Nagatomo, Shunsaburo Nakahara, Daisuke Nakayama, Noriko Hashida, Kazuhiko Hachiya, Kazunari Hattori, Hideshi Hamaguchi, Kenya Hara, Keiko Hirano, Naoko Hirota, Masaaki Hiromura, Osamu Fukushima, Masahiko Furukata, Kentaro Kai, Kozo Shimoyama, Bandai Matsuo, Tatsuya Matsui, Shin Matsunaga, Takashi Mochizuki, Akiko Moriyama, Ryo Yamazaki, Shinichi Yonetoku
For more details, visit Tokyo Midtown Design HUB website.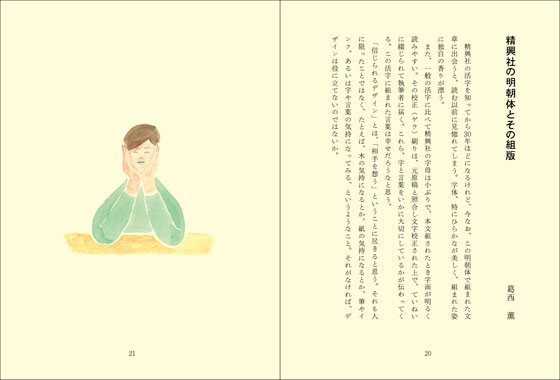 Published on 29 June, 2012 by Tokyo Midtown Design HUB
Size: B5/146 pages
Design: All Right Graphics
Editing: Ikuko Noda
Illustration: Shohei Morimoto
Price: 1,000Yen (tax included)
Inquiry:
JAGDA Secretariat
Tel 03-5770-7509
jagda@jagda.or.jp