←
Locally Produced Design 2: Revitalizing Regional SMEs by JAGDA and Local Designers
2018.3.31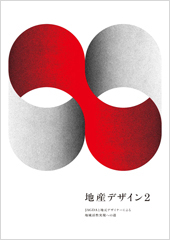 Locally Produced Design Project is an attempt by JAGDA to let companies and young designers from the region experience the processes of communication design in workshop style in order to foster revitalisation of companies and skill development of designers.
The second installment of the project took place in Tottori in 2016. With "Branding of San'in Kaigan Geopark" as a theme, they worked on product development for two local clients. 
This book documents the process of how 2 project teams developed new products using local ingriedients, using design methods, illustrated with abundant plates and supporting materials. We hope this will be useful for anyone who wishes to make their local community a better place.
[Contents]
Part 1: Two Workshops
1) Rediscover traditional food and make them a hit at department stores in Tokyo
Tsuduo Food's Shrimp-Flavoured Salt x Design Team (supervised by Ren Takaya)
2) Place the dream to revitalise the town on beer made of local ingredients
Atushi Kagoshima's Ginger Brown Ale x Design Team (supervised by Akiko Masunaga)
Part 2: Roads to Realise Locally Produced Design
– How can we connect commodities and designers in the region?
– Design and regional development
– Process of conducting the workshop
Published: March 2018
Edited by: JAGDA Education Committee
Designed by: Ryota Iwamatsu
h257 x w182 mm, 80 pages, full colour
Price: 1,000 Yen
Available at JAGDA Online Shop