←
Graphic Design in Japan 2021
2021.6.30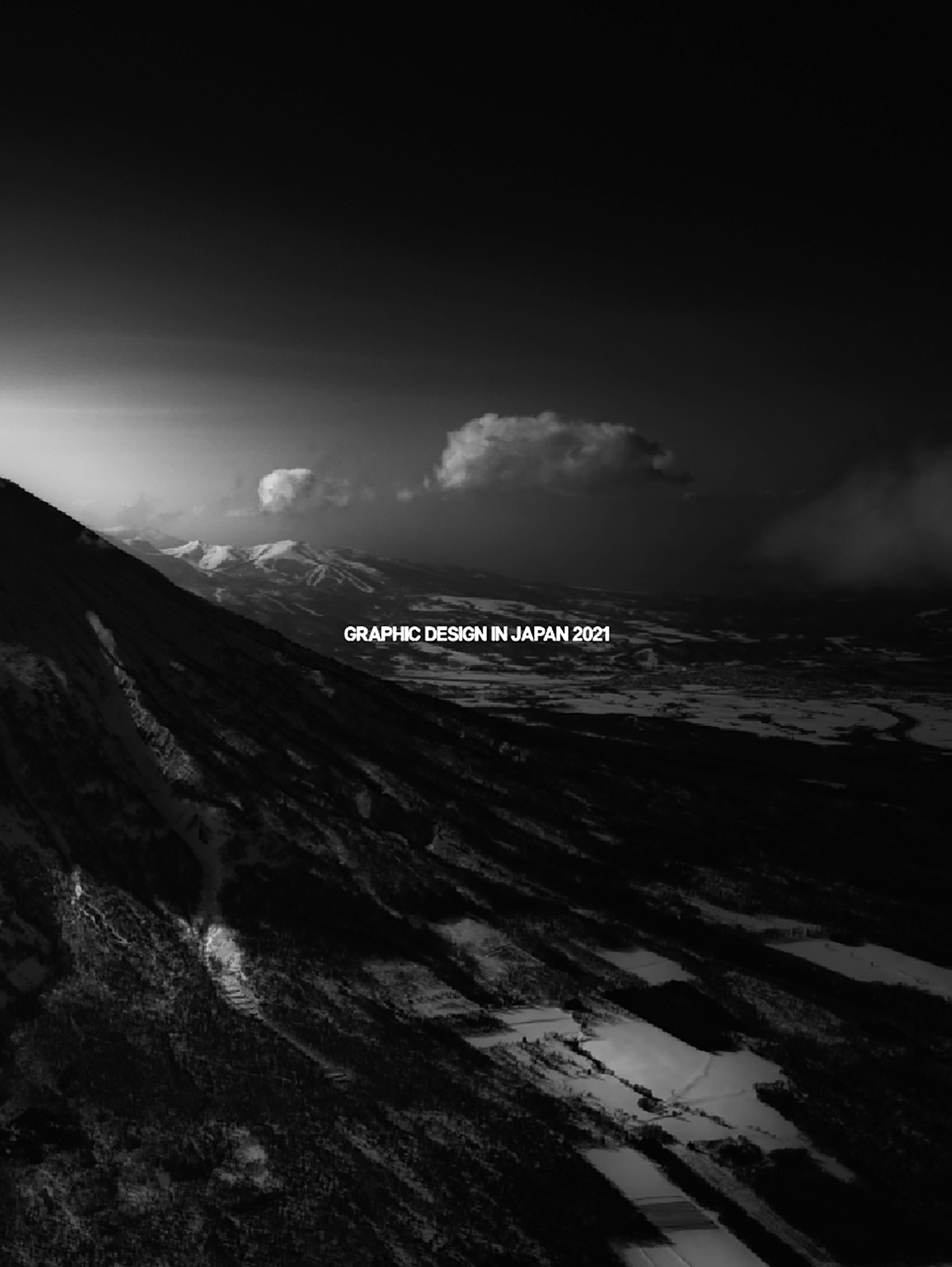 JAGDA, one of the largest design organizations in Asia, has been introducing outstanding designs in its annual "Graphic Design in Japan" since 1981. Every year its member's works, selected according to strict criteria, are introduced with over 1,000 plates. It also contains Yusaku Kamekura Design Award as the best work and its creator of the year, JAGDA Awards as especially outstanding works, and JAGDA New Designer Awards as the most promising young graphic designers. This is an unprecedented design almanac presenting the latest world-class graphic designs created by Japanese designers, which also serves as a database.
[Contents]
The 23rd Yusaku Kamekura Design Award | JAGDA Awards 2021 | JAGDA New Designer Awards 2021 | Posters | General Graphics | CI, VI, Symbols, Logotypes & Typefaces | Book & Editorial Design | Package Design | Newspaper & Magazine Advertising | Ambient Design & Spatial Graphics | Interactive Design | Videos | Integrated Design
[The 23rd Yusaku Kamakura Design Award]
The Yusaku Kamekura Design Award was established in 1999 in commemoration of the achievements of the late Yusaku Kamekura, JAGDA's first president to contribute to the development of graphic design. The award is presented each year to the work judged to be most outstanding among all entries. This year, the Award was given to Mr. Ryoji Tanaka for interactive design "Tokyo TDC Website."
The website was designed for the Tokyo Type Directors Club (TDC), an incorporated NPO that undertakes a variety of activities, for both domestic and overseas interests, mainly involving visual expression of the written word. Judges praised the work saying "While the mechanism of the screensaver stands out, Mr. Tanaka's true essence is found in the detailed way he has put together the site as a whole," "The design sense of the creator is particularly vital when designing information, and here Mr. Tanaka's work has a profundity that goes beyond its visual appeal," and "Basic parts are pleasantly designed and even its unusual gimmick can be viewed with complete aplomb, giving futuristic impression."
[JAGDA Awards 2021]
The JAGDA Award was launched in 2008 in reflection of JAGDA's commitment to commend and record each year's outstanding works of graphic design – an undertaking JAGDA considers to be among its important activities. The JAGDA Awards are presented to several particularly significant works among those submitted in the Annual that garnered the most number of votes in their specific category. This year, the award was given to the following ten works: poster "Hiroshima Appeals 2020", general graphics "Tools and merchandise for Hirosaki Museum of Contemporary Art", Logotype "Ishii Komuten (construction company)", book design "A Garden of Camellias", package design "Muji World Tag System", newspaper advertisings "Living with Water", ambient design & spatial graphics "POSIT", interactive design "Tokyo TDC Website", video "Study", and integrated design "Minä Perhonen / Minagawa Akira Tsuzuku".
[JAGDA New Designer Awards 2021]
The JAGDA New Designer Award was established in 1983 with the goals of calling attention to outstanding young designers. The past winners have grown to be the most active creators in the industry. As a result of the strict selection with 139 nominees, 2021 awards, the 39th to date, were presented to Ryuichi Kawajiri, Toru Kase, and Arata Kubota.
[This One!]
"This One!" is a system whereby each jury comments freely on one work among the year's entries that attracted one's interest in particular.
[Member Directory]
A list of JAGDA members by prefecture is included.
[Others]
Roundtable Discussion: Taku Satoh, Kenya Hara, and Kazufumi Nagai
Special Feature: One Work From 2021–Self-selected by 756 JAGDA Members
JAGDA International Student Award 2020 Winning Works
Appendix: JAGDA Activities in Fiscal 2020
Published: 30 June 2021
Format: 280mm x 210mm | 480 pages | color
Editor in chief: Masahiro Kakinokihara
Book design: Kudo "Wabi" Ryohey
Juries:
Katsunori Aoki, Katsumi Asaba, Tsuguya Inoue, Koji Iyama, Yoshiaki Irobe, Yuri Uenishi, Rika Eguchi, Daijiro Ohara, Masahiro Kakinokihara, Kaoru Kasai, Atsuki Kikuchi, Shogo Kishino, Kudo "Wabi" Ryohey, Koichi Kosugi, Hitomi Sago, Taku Satoh, Katsuhiko Shibuya, Norito Shinmura, Kazufumi Nagai, Hiroaki Nagai, Norio Nakamura, Kazunari Hattori, Kenya Hara, Masaaki Hiromura, Shin Matsunaga, Ken Miki, Haruka Misawa, Manabu Mizuno (28 in total)
Price:
Non-members 16,200 JPY (with tax / without shipping fee)
Members and Friends 13,500 JPY (with tax / without shipping fee)