←
Hiroshima Appeals 1985
1985.8.6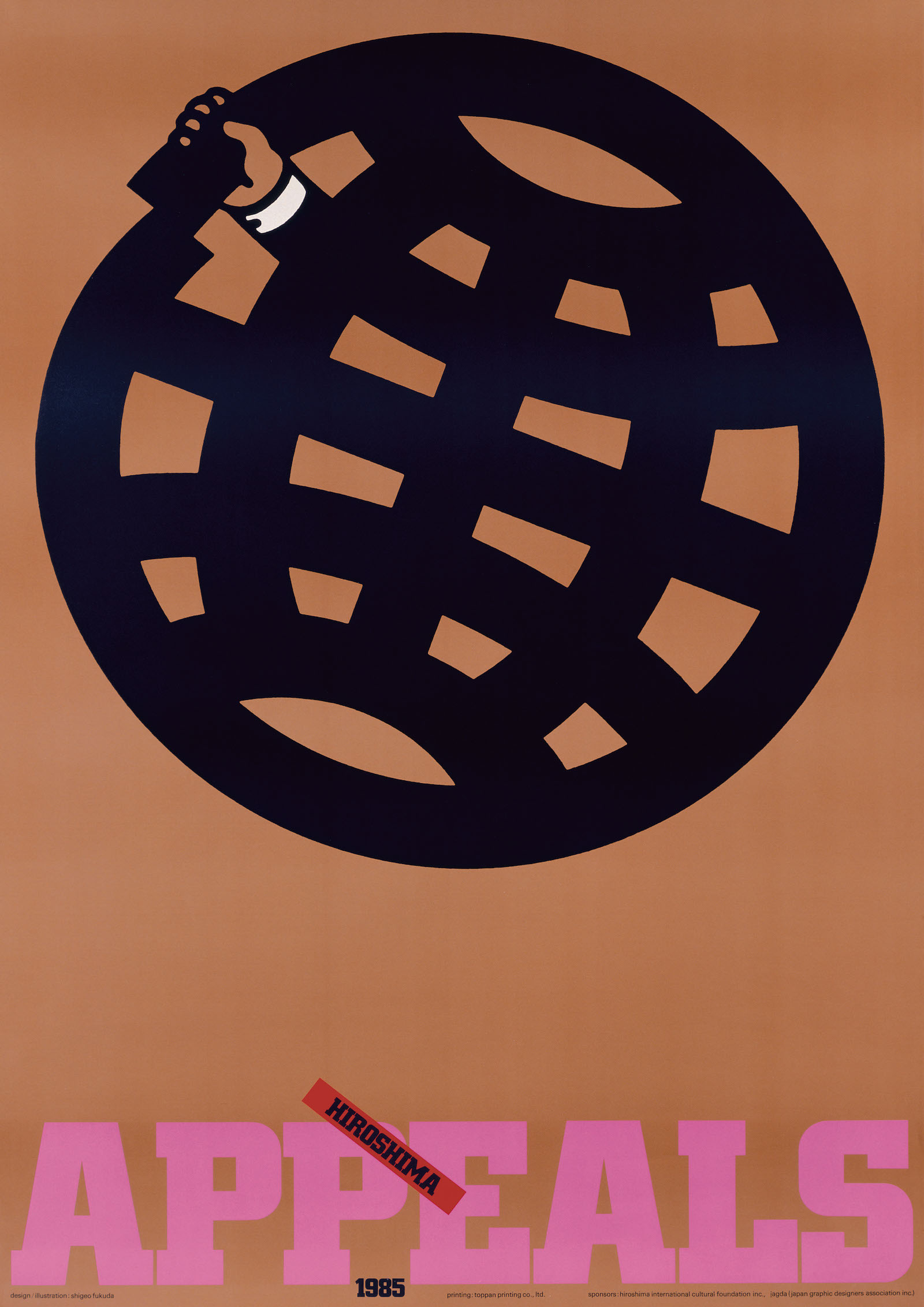 Comment from Designer
The difficulty of commending "Peace" to a single poster is akin not just to the present-day war of the worlds, but also to the intricacies of the fundamental issue of human happiness, including the reality of a global food crisis.
Thinking in terms of the poster as a contemporary "statement" and in light of the fact that this is the third in the series of Peace Posters to be proposed by JAGDA, I developed my design with the idea of emphasizing one act that people of this earth should not commit in respect of others. I also endeavored to create an image that was different in style to those of the first two posters in the series.
Hiroshima Appeals Poster Campaign
In 1983, the Japan Graphic Designers Association Inc. (JAGDA) and the Hiroshima International Cultural Foundation announced their collaboration on a project focusing on the theme "Hiroshima's Spirit" and launched a poster campaign with the goal of promoting peace at home and abroad. The first poster, entitled "Burning Butterflies", was created by Yusaku Kamekura, the president of JAGDA at the time. Designers affiliated with JAGDA produce one poster each year.